Tips for Choosing the right glove
1. Size Charts: See sizing chart for a general sizing guide based on age and position.
2. Position: Pick a glove based on the position you play. Options include 1st base mitts, catcher's mitts, and the remaining positions are your general fielders gloves. Younger players/beginners U12 and below can use a general fielders glove for catching and first base.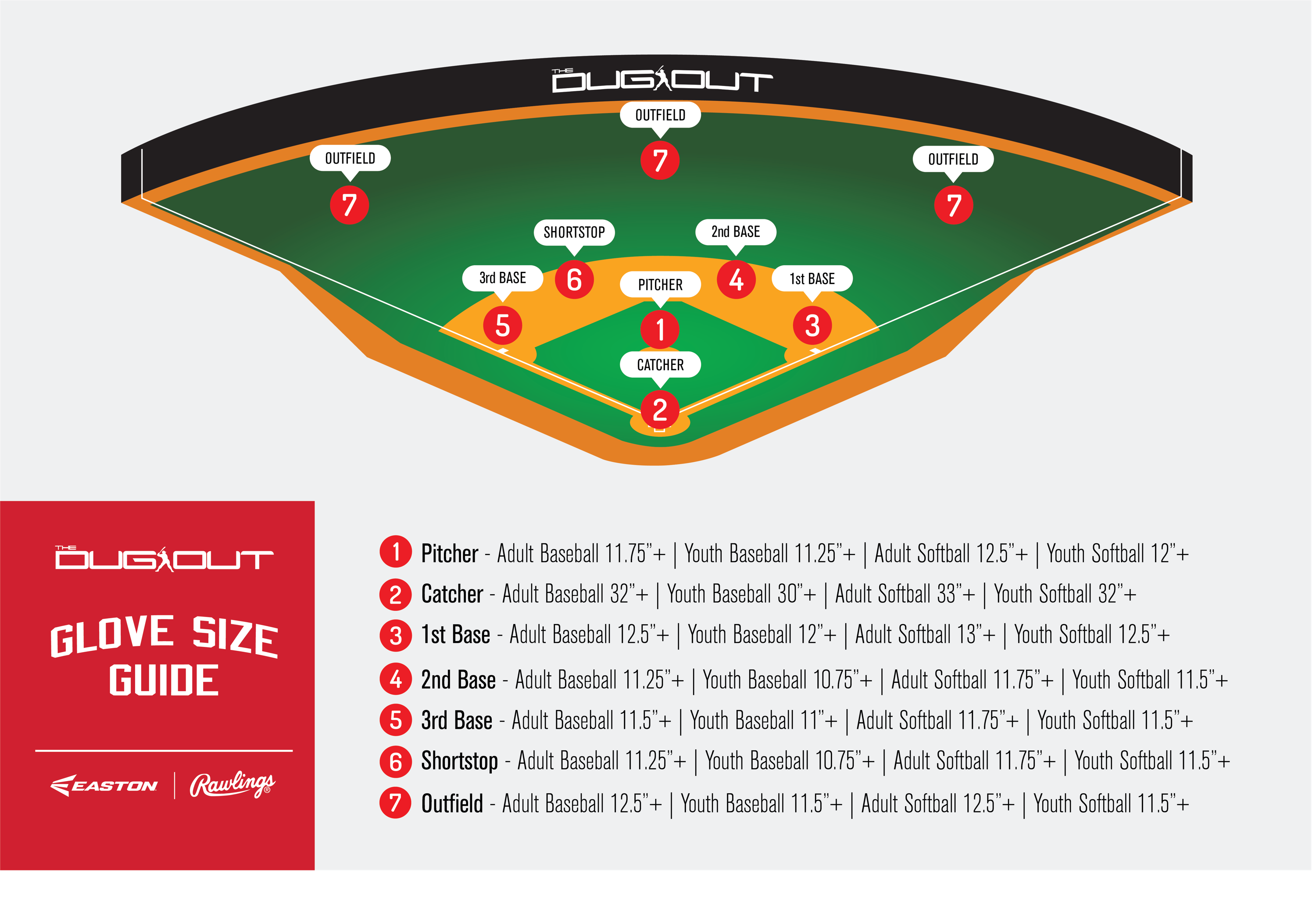 Pick a glove based on the position you play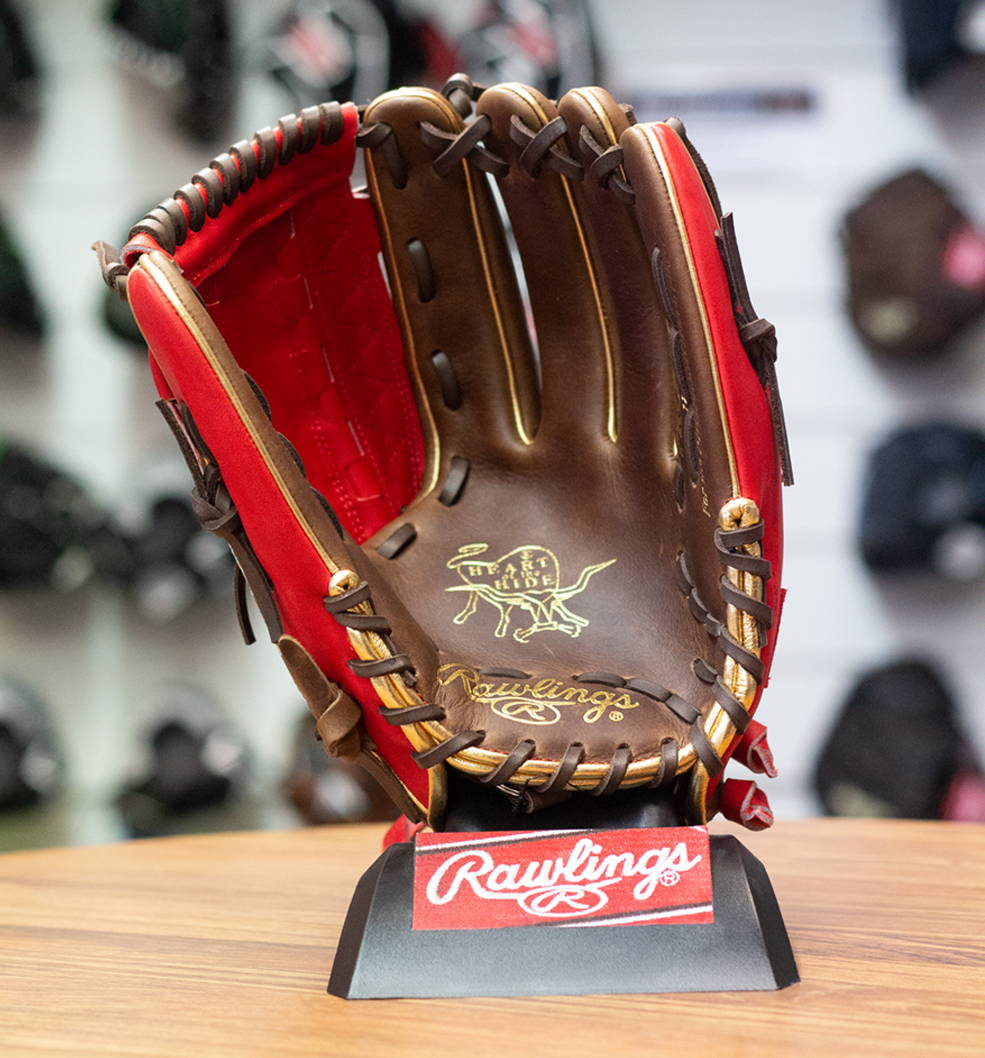 3. Open web gloves trap the ball a little better, especially hard hits. Closed web gloves tend to get the ball out of the pocket for your transfer quicker. First and third base players tend to use an open web since they are closer in distance and have to react faster to harder hit balls. 2nd base and short stops cover more range and need to have a quick transfer, so many go for the closed web. Pitchers usually prefer a closed web to hide the ball and their grips. Outfielders can have either. Ultimately it's personal preference.
---
Conventional back vs closed back
*TIP: A glove needs to be comfortable and suit your age/style of play. We have gloves available to suit any budget. Many gloves come semi-broken in, where as higher quality leather may take more time to break in. .
---